4 Popular Linux Desktop Environment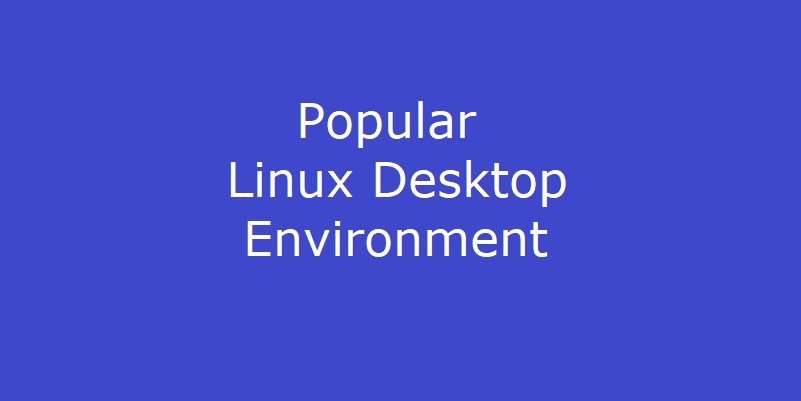 In this article we will have a look on 4 popular Linux desktop environment. Every Linux distribution has its own default desktop environment. It is not necessary to use the default desktop environment of a Linux distribution. We can add or change the desktop environment like installing other applications in Linux operating system. Below given is the list of 4 of the most popular Linux desktop environments.
1. GMOME Desktop Environment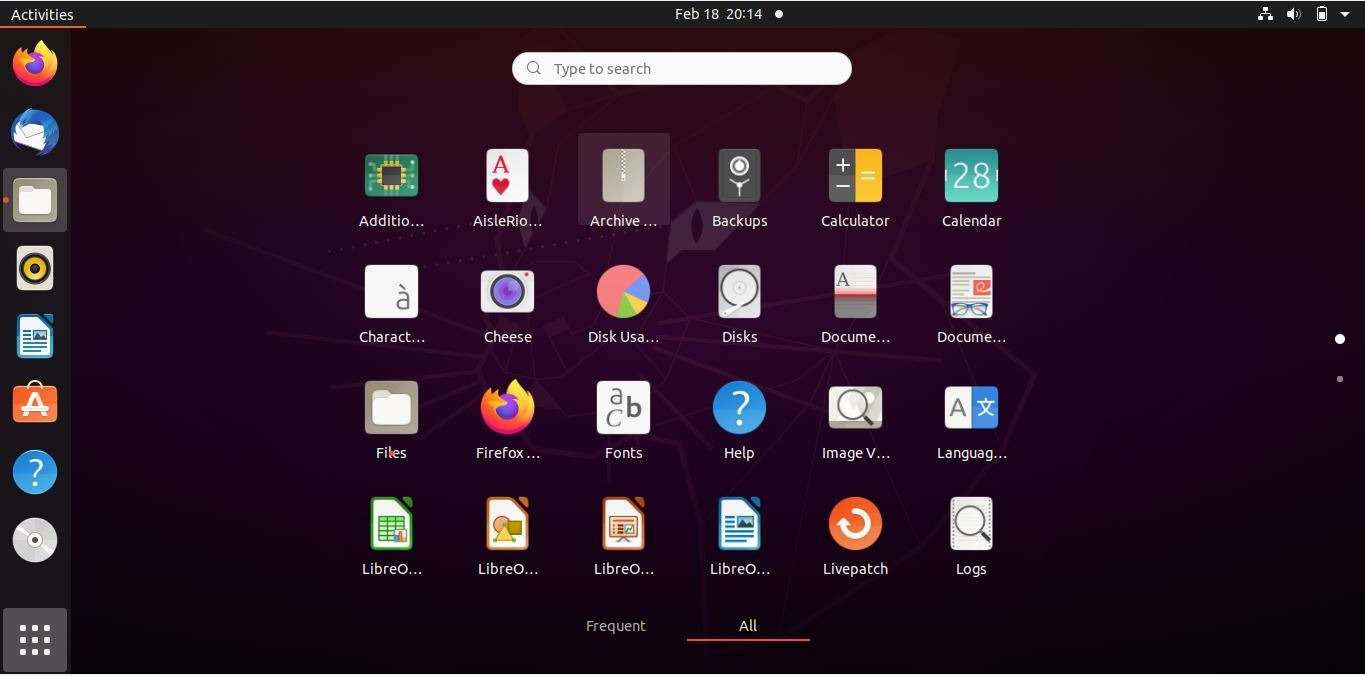 GNOME Desktop was developed from scratch and it is an excellent computing environment. Furthermore, Simple, easy and minimal user interface was the idea behind the development of this desktop environment. Additionally, The Activities Overview in GNOME is simple way to gain access to all your basic tools in the OS. Moreover, A click of a button is all it takes to display different open windows, execute applications or verify if you have new messages. Having everything in one place is easier to work upon.
In addition to the above, increasing the productivity of the users was the main objective of the GNOME desktop. Therefore all the applications in GNOME Desktop do what they are intended to do.
Inbuilt Help Module
It also has a help module which is very helpful to the beginners as well as advance users. Additionally, this module provides users short videos and short description about the environment.
Simple & Clean Desktop
The default GNOME desktop does not have any icons on the desktop. Only a panel is there at the top of the screen having options for arranging applications and executing new application.
Emphasis on Workspaces
In the GNOME Desktop the application windows do not have maximize and minimize buttons, although in place of these buttons GNOME environment uses workspaces in which all the windows organized. For example, a Terminal session runs on one workspace and on another workspace edit text file using Gedit.
Summary
To summarize we can say the GNOME desktop provides us a special high standard experience in computing.
Installation
GNOME desktop is the default desktop in Ubuntu, Debian and similar distros. To install Gnome Desktop on Ubuntu server system follow the below given procedure.
Run the following commands in order to install GNOME.
$ sudo apt update
$ sudo apt upgrade
$ sudo apt install ubuntu-gnome-desktop
After the installation check the display manager.
$ systemctl status gdm
If the gdm is still not active then run the following command.
$ systemctl start gdm
After the system reboot the GNOME Desktop Environment will come up in the Ubuntu Server System.
The link to the official website is given below.
Official Website: Official Website of GNOME Desktop Environment
2. KDE Plasma Desktop Environment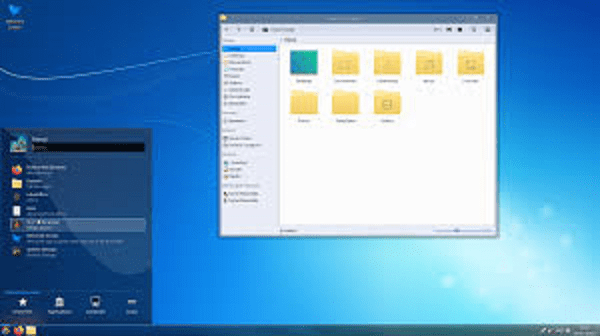 Introduction
KDE Plasma is an open source, free, flexible and powerful Linux desktop environment. Further, this Desktop Environment is available under GNU license (General Public License). Additionally, this Desktop Environment supports almost all the major Linux distributions.
List of Distros with Default KDE Plasma Desktop Environment
In addition to above, here is the list of some of the most popular Linux distributions that are available with KDE Plasma Desktop Environment as there default desktop environment.
Kubuntu

OpenSUSI

KDE Neon

Fedora KDE and

Manjaro KDE
In addition to the above KDE Plasma Desktop Environment can be installed on almost any Linux distribution and is also part of the repository of all the major Linux OS Distros.
The Most Versatile Desktop Environment
Moreover, this desktop environment allows us to easily surf the internet. Additionally, it efficiently manages our files and folders. We can also enjoy our music and videos. Additionally, we can also get creative and productive at our work. We can do it all in this great desktop environment. This Desktop Environment very well adjusts to our requirements. Additionally it has much needed safety and privacy protection.
Easy to Use Desktop Environment
The Plasma Desktop Launcher lets us to very easily launch any desired application, bookmarking any desired applications, searching for our required documents, navigating to common places etc. It also keeps a history of recently started apps and opened files for us. And if needed, we can return to where we had left off earlier. This desktop environment remembers our previously used search terms so that we do not have to remember them.
Although the default looks and settings of KDE Plasma are beautiful still we can customize it to our liking. We are free to modify the default widgets provided with it. We can also modify the default type and size of fonts, we can change the default icons and window styles along with the window borders, buttons and mouse pointers etc. This all can be done from the System Settings option of the OS.
The link to the official website of KDE Plasma Desktop is given below.
Official Website: KDE Plasma Desktop
3. Cinnamon Desktop Environment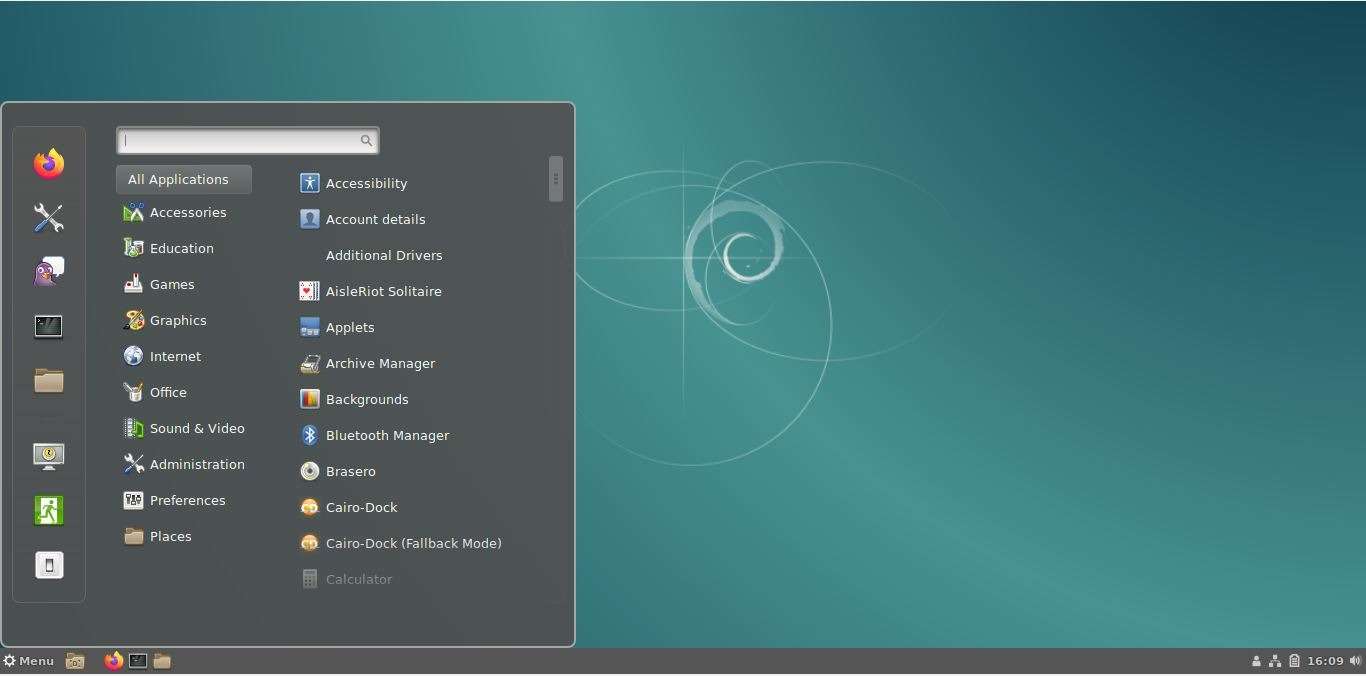 Cinnamon is free and open source Desktop Environment. It is based on GNOME3 Desktop Environment. Moreover, it follows the normal desktop environment conventions. Cinnamon is the main desktop environment of the Linux Mint distribution. Cinnamon can be installed as an optional desktop environment on most of the Linux distributions.
By default this desktop environment does not have any useless unnecessary icons or shortcuts. Furthermore, on Cinnamon Desktop we can install and configure all the icons or shortcuts through the desktop menu in the System Settings option.
Additionally, there are several desklets available in the Cinnamon desktop like a desktop photo frame app, sticky notes app, date & time, weather application, CPU monitor, disk monitor etc. Therefore we can install and place any of these on our desktop as needed.
In addition to above, Cinnamon Desktop supports almost all the libraries for Gnome, KDE and most of the other Desktop environments. Therefore on Cinnamon we can install most of the Linux applications that are developed for GNOME3, KDE or other desktop environments.
The Cinnamon Desktop has a very convenient context menu option. Moreover, it is accessible by right-clicking the mouse on any empty area of desktop. Therefore it gives us access to many features and utilities. These features and utilities are primarily the desklets, new document creation, and many more.
The default file manager of this Desktop Environment is Nemo file manager. Nemo file manager has a clean user interface and is simple and easy to use.
Installation
To install Cinnamon Desktop on Ubuntu Linux, open the terminal windows and run the below given commands.
$ sudo apt update
$ sudo add-apt-repository universe
$ sudo apt install cinnamon-desktop-environment
To install Cinnamon Desktop Environment on Debian Linux, open the terminal window and run the below given command.
$ sudo apt install -y task-cinnamon-desktop
$ sudo reboot
Official Website: Cinnamon Desktop
4. Mate Desktop Environment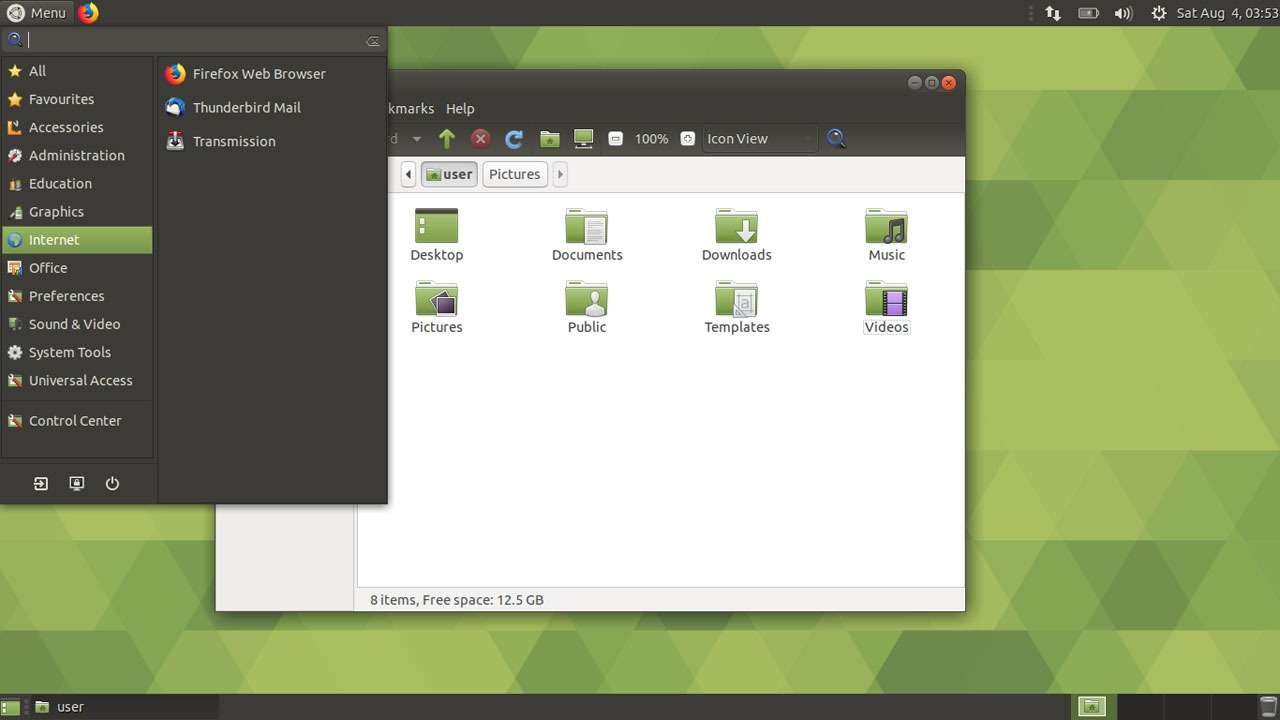 The MATE Desktop Environment is free and open source desktop environment. Moreover, the base of the  Mate Desktop environment is essentially GNOME 2 Desktop Environment. MATE is a natural and good-looking desktop environment.  Furthermore, it is simple to use and also the default desktop is not cluttered with icons and shortcuts.
The Launcher Menu
The launcher menu of the Mate Desktop is simple and intuitive.
The File Manager
Additionally, the MATE Desktop has a file manager that can connect us to our local drive as well as networked files.
Other Apps
It also has other apps like image viewer, calculator, document viewer, archive manager, system monitor and terminal. In addition to above all the apps can be customized and managed by the control center.
As a matter of fact, the Users who are familiar with MacOS and Windows will feel it easier to work on.
Apps Installed with Mate by Default
A list of some default applications of Mate Desktop is:
Caja – The MATE Desktop's official file manager is Caja. Moreover, the Caja File Manager previews various files and executes the applications associated with it. Additionally, Caja File Manager can also handle the icons on the MATE desktop. It is a fork of Nautilus.

Pluma – The default text editor of Mate Desktop is Pluma. This text editor supports almost all the standard features of the popular text editors. Additionally, Pluma is a graphical application and supports multiple file editing in a single tabbed window. Furthermore, it fully supports UTF-8 encoding in edited files. Mate supports syntax highlighting, auto indentation and printing with print preview feature. It is a fork of Gedit.
In addition to above Mate Desktop has many other applications installed by default. And some of them are Eye of Mate, Atril, Engrampa, Mate Terminal etc.
Installation
Mate is available through the official repository of almost all the major Linux distributions. Furthermore, Mate Desktop's official website has the list of all such distros.
To install Mate Desktop on Ubuntu type the below given command on the terminal window.
sudo apt update
sudo apt upgrade
sudo apt install ubuntu-mate-desktop
Official Website: Mate Desktop Environment