Top Nine Multimedia Editors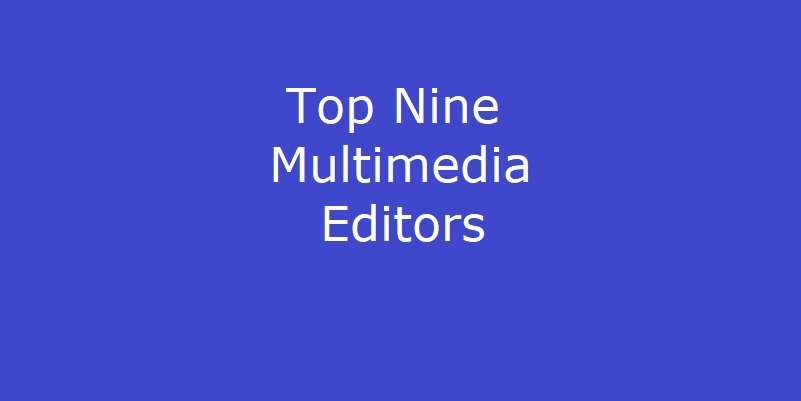 In this blog article we will have a look at top nine multimedia editors among the numerous multimedia editors available on the internet. Today a general user uses multimedia editors for creating videos for social media, YouTube, Instagram and for similar platforms. Video editing software is a must to give your video a professional touch. For this we should have some knowledge about the currently available multimedia editors. To help you we have created a list of top nine multimedia editors in our opinion. Here is a brief description of each of the multimedia editors in our list.
OpenShot Multimedia Editor
OpenShot Multimedia Editor is a free and non-proprietary software tool. Also on the positive side this software tool is available under GNU (General Public License) license. Moreover, it is a platform-independent video editor and it supports Linux, MacOS, and Windows operating systems. However, it is one of the most popularly used video editor application.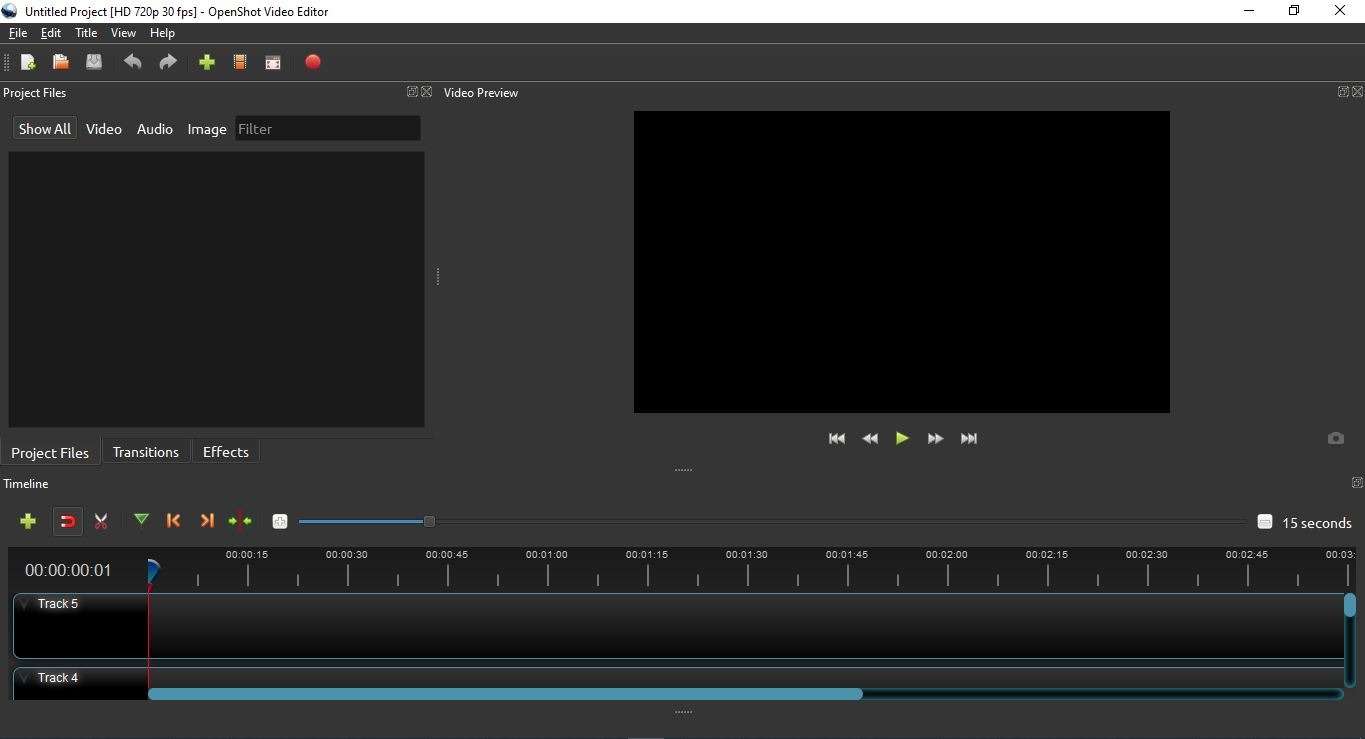 The User Interface
Additionally, the user interface of the OpenShot Video Editor looks simple and impressive. Moreover, Its simple user interface provides all the editing tools needed for basic video editing job. Additionally, there are two types of User interface available. In comparison to the first one the second one is advanced. Although, there is not much difference between the two user interfaces. The advance user interface shows some extra editing tools than the simple one.
Features of OpenShot
In addition to the above, you can clip down your videos files in no time with OpenShot Video Editor. Moreover, OpenShot Multimedia Editor has many simple methods to cut down the videos files.
In addition to above we can apply a powerful animation structure of OpenShot by employing:
Video fading effect on videos

Video slide or bounce effect

Videos animation effect
At the same time we can add as many layers as needed in this video editor:
For watermarks

background videos and

audio tracks, and much more
It is equally important that using its powerful video effects engine we can:
Removal of background of the videos

Invert the colors of the videos

Adjusting the brightness of the videos and much more can be done

The Visualization of audio files as waveforms

Production of the waveforms as part of the video

The Appending of titles to the video

The use of existing templates or own template can be designed

Display of Attractive 3D animated titles and effects

Reverse the video in the video editor

Video slowing down and speed up control

Supports Drag and drop action. This may be used to place videos, audio, or images
OpenShot Multimedia editor is a simple and robust video editing tool.
Official Website: OpenShot Video Editor Official Website
Natron Video Editor
Natron Video Editor is a free and open-source software tool. Moreover, it runs on WINDOWS, MAC, LINUX, and FREEBSD platforms. Moreover, its installers and portable version files are available on the official website. We use natron editing tool for video creation and video editing. Natron is one of the best video editing software tools available in the market.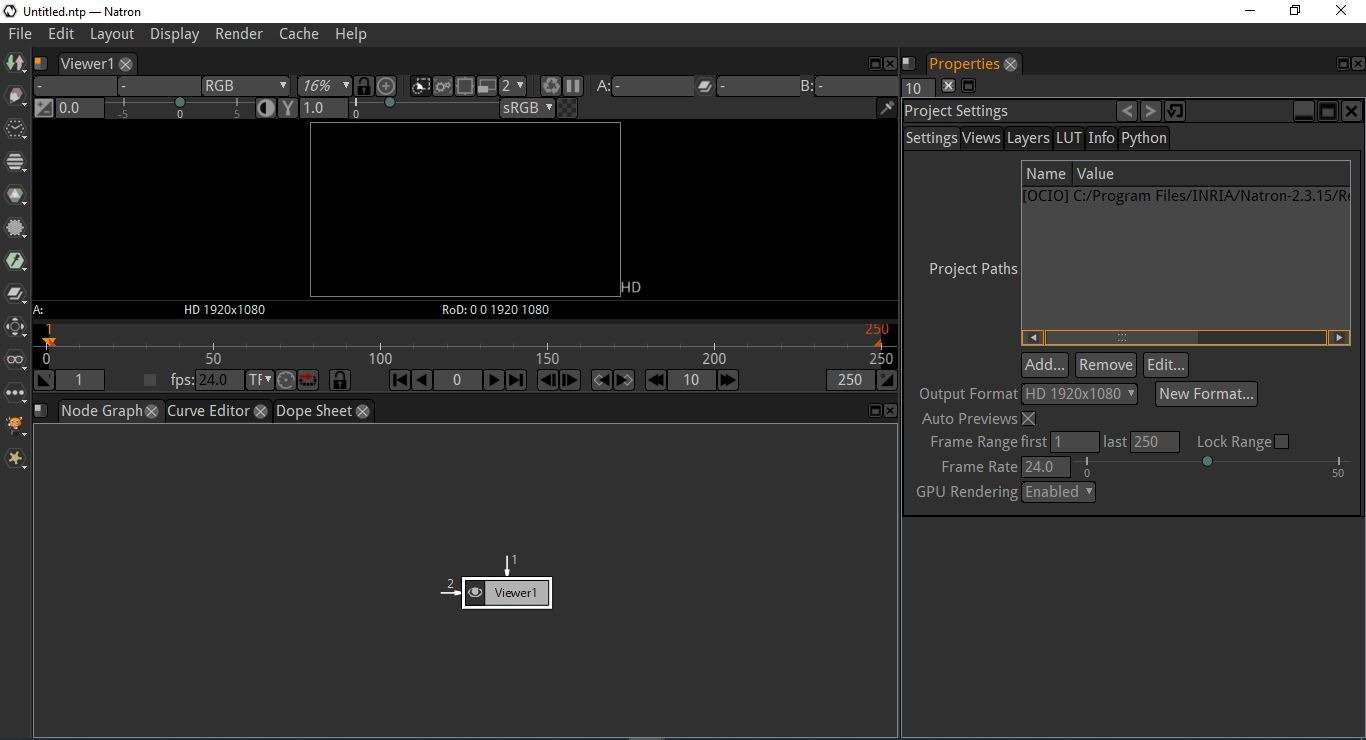 Features of Natron Editor
It is like Adobe After Effects video editor of windows. Blackmagic Fusion is the creator of Natron video editor. Moreover, Natron has advanced tools and options for video creators and editors to get premium-quality video output with powerful performance.
Additionally, it has 32 bits floating point linear color processing pipeline. Furthermore, Natron uses the well-known open-source OpenColorIO library for its Colorspace management. It supports numerous file formats, for example, OpenImageIO, TIFF, EXR, JPG, DPX, PNG, etc.
Plugin Support in Natron Editor
In addition to above, it also supports many free and open-source OpenFX plugins like TuttleOFX, OpenFX-Misc, OpenFX-Yadif deinterlacer, OpenFX-Vegas SDK samples, etc.
Not only Natron has very smooth and perfect zooming and panning even for extremely large images. But it also supports real-time playback with the best performances because of its RAM and Disk caching technology.
Moreover, it has the capability to reproduce rendered frames instantly even for very large image sizes.
Installation
To install and run Natron Video Editor only x86 64 bits or 32 bits processor is needed along with 3 GB or more of RAM and a graphic card that supports OpenGL 2.0 or OpenGL 1.5 with some extensions.
It also offers a perfect and easy-to-use curve editor for video animation. Expressions can be set on animation curves for creating simple and real-looking motion for objects.
To install Natron on windows, download the installer from the official website.
To install on Linux install snap store if not available and then install from the snap store.
Official Website: Official Website of Natron Video Editor
Lightworks Video Editor
Lightworks Video Editor is an advanced, versatile and artistic tool for professionally editing videos. Additionally, it comes packed with hundreds of impressive effects and presets. Moreover, Lightworks can handle any editing work with the help of its advanced presets. The developers of Lightworks have 25 years of experience in the field to back up their claims.
In addition to above, a number of popular films in the history of movies are created using Lightworks. Moreover, the new Lightworks 2020 is now a complete video creative package so that anyone can now make a quality videos. Undoubtedly, now we can create video films from our social media platform and YouTube Channel.
Lightworks Video Creation Package is an Academy and Emmy award-winning video editing software this is why it is so popular.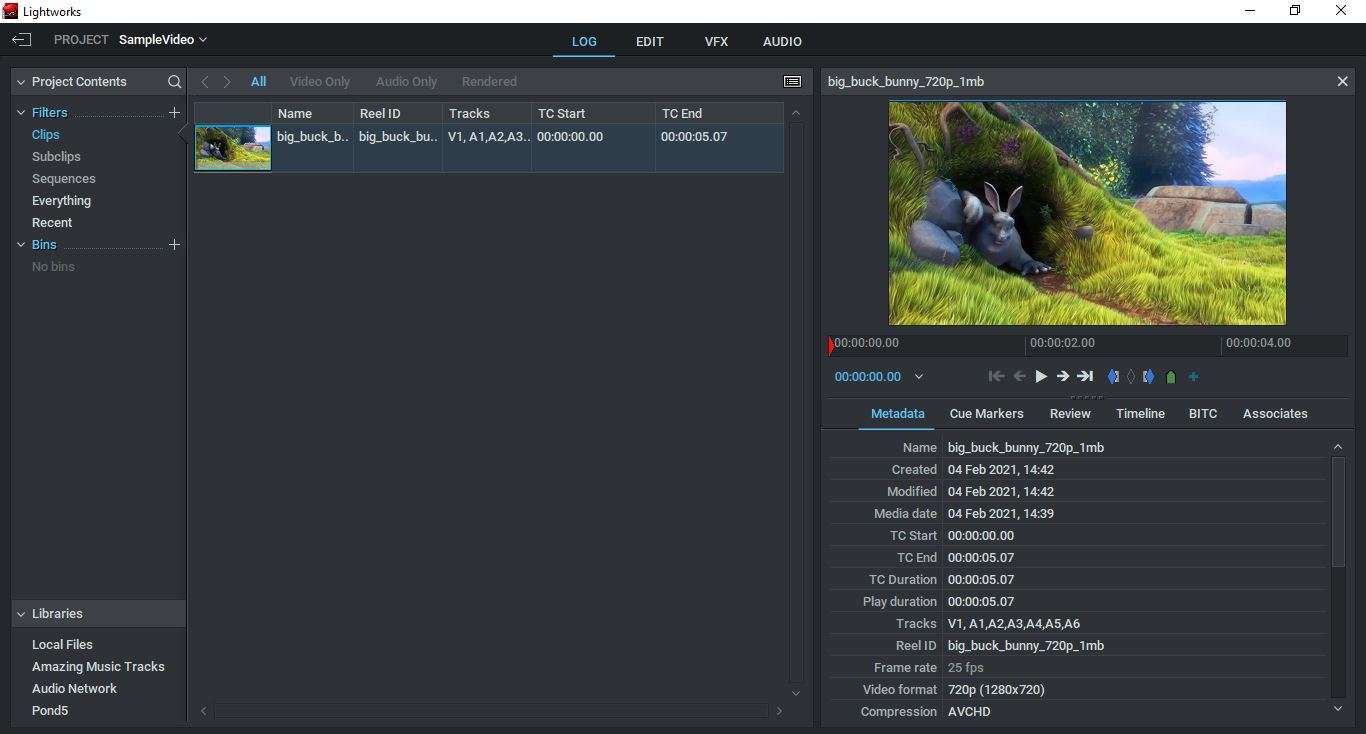 Simple and Easy Video Editor
It is so simple and easy-to-use Video Creation and editing package. A beginner can learn it in no time and work like a professional. The user interface is also easy and intuitive. All the tools can be accessed easily from the timeline. A great and most elaborate set of tutorial videos that cover everything needed to learn and a vast community of users are a great help for beginners.
Free License Version – Lightworks Video Editor
For beginners, Lightworks offers a FREE license version with all the available tools with some limited output formats. Great effects and royalty-free median files are available in the package for inspiration or a starting point to create good professional-looking content.
Support for All Major Formats – Lightworks Video Editor
Lightworks can deliver content in any format, for example, from Facebook, Vimeo, and YouTube, to SD, HD, 4K, etc.
Lightworks runs on all major operating system platforms that are on Windows, Linux, or Mac OS X.
Share Motion Picture – Lightworks Video Editor
Share your motion picture with family and friends with instant export to MPEG4/H.264 format. The video files produced by Lightworks are ready-made for YouTube, Vimeo, Facebook, and Instagram.
Import and Export Movies – Lightworks Video Editor
Lightworks can import, render, or export movies instantaneously. We can continue movie editing while we are importing a batch of movies, rendering our third-party FX, or exporting two motion pictures simultaneously in our desired format.
The above qualities of Lightworks make it one of the most time-saving multimedia editors.
Other Features
Lightworks offers elegant and easy-to-use trimming functions. Perhaps it has a much easier and powerful trimming function.
If the movie is shot with multiple cameras then we can create a group of synced clips in no time easily with Lightworks. We can even generate an Auto Edit from the sync group saving hours of time. We can change a clip within the edit by simply right-clicking the clip and choosing another or cycling through the available choices with a shortcut key.
Lightworks has a real-time GPU pipeline architecture, designed from the ground up to deal with compositing and effects, such as primary and secondary color correction, blurs, mattes, and masks including over 100 inbuilt effect preset that are completely independent of the source media.
Plugin Support
Lightworks supports enhanced VFX with Boris FX plug-in. This powerful FX plugin works with Lightworks on Windows 64bit and Mac OS X and offers a library browser with hundreds of preset animations, unlimited layers of media with resolution-independent non-destructive vector paint system, and much more.
Lightworks is a true real-time collaboration suit. We can share movies, bins, and even edits in real-time with full control over which user has read or write access.
Official Website: Lightworks Video Creation Package
Krita Painting Application
Introduction
Krita Painting Application is an open-source and freely available image editing application software. Moreover, it is available under GNU Open General Public License. Also, the Operating System platforms supported by Krita painting and image editing applications are Windows, Mac, and Linux. However, Krita is as good as the other commercial apps present in the market like Photoshop. Additionally, the most important thing is that Krita is completely free and it supports all the major operating system platforms.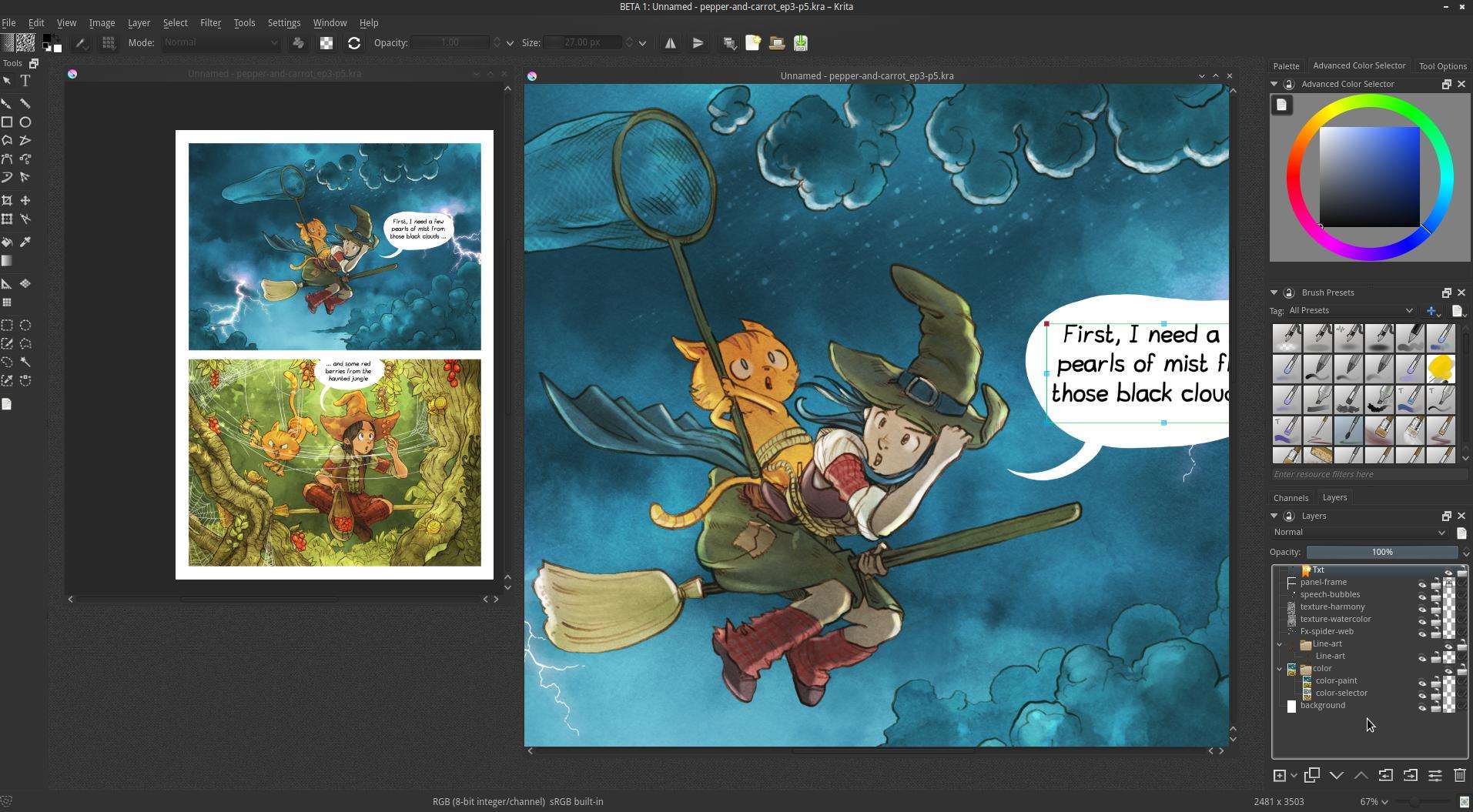 Supports Numerous Brushes
Krita Painting Application supports numerous brush presets. We can choose one from as needed. We can also change the settings of the brush by using the toolbar controls. Also, using Krita editor we can change color, size, opacity, and blending mode.
Moreover, the best thing is its ability to create shapes using paths. In the same we can also do in Photoshop. Once the path is drawn. The points can be edited later to change the shape of the path in real-time.
All Image Formats Supported
Additionally, Krita supports image editing and images in all major formats may be edited. Then, we can import any image in Krita easily just by dragging the image onto the canvas. Also, the imported image is added in Krita as a new layer of the image. Further, we can also change the blending mode of any layer of the image in Krita. One of the features of Krita is its ability to add transparency masks to the image layers.
Numerous Variety of Filters
Additionally, Krita has numerous variety of filters that can be applied to the layers or images. Also, color adjustments like contrast, brightness, saturation, HSV, levels are examples. Similarly blurs like gaussian, regular blur, lens, motion blur, and artistic like posturizing, oil painting, edge detection, emboss, etc.
Also, Krita supports Photoshop files and even it supports some layer styles of Photoshop. It can also save our projects as Photoshop files.
However, installation of Krita Application is very easy. There you can find the installers for all supported operating system platforms.
There is an exhaustive online manual of Krita is available on the official website as well as the links to the big community forum of Krita.
Link to the Official website of Krita
Get Krita now: Click to Download Krita
GIMP Multimedia Editor
Introduction
GIMP Multimedia Editor was first introduced in the 1990s. The GIMP Image editing software tool is a free and open-source tool. The GIMP Image Editing tool is a powerful and absolutely free image editor. Regular updates of GIMP are released by the company.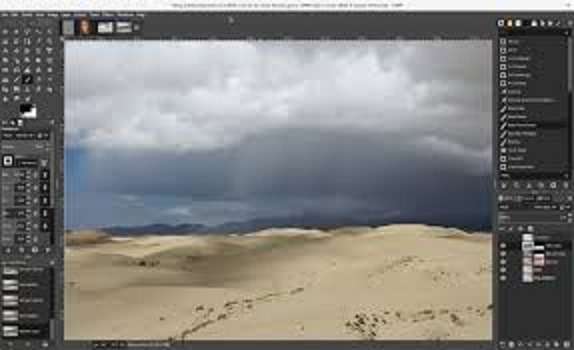 Plugin Support
GIMP Multimedia Editor supports all kinds of plugins and tools and is also modular in structure and appearance. It is a painting and drawing tool, an image re-toucher. GIMP also supports batch processing of images. It also supports the conversion of images in batches. It is an all-in-one image editing tool with state-of-the-art features like layers, filters, and effects. The layout of GIMP is logical, intuitive, and attractive. It has lots of help files like an exhaustive User Manual, it supports context-sensitive help also. It has a large community forum which is very helpful in learning and problem-solving. Apart from such a forum, it also has online FAQs, documentation, tips, source code, and so much more.
Supports All OS Platforms
GIMP image editing software supports Linux, MacOS, and Microsoft Windows Operating System platforms.
Wilbur the GIMP's legendary cartoon mascot welcomes us when we launch the GIMP application.
When the GIMP is loaded for the first time it looks for its data files, queries for plug-ins, and attends to other housekeeping before actually starting the software, this can take some time. The green progress bar of GIMP continuously informs us of each step it is executing during the first startup.
After the first startup on later startups, the loading time of GIMP was much lesser and it quickly loaded up. GIMP has a modular and dockable user interface. There are three separate and free-floating windows in GIMP. The first one is a toolbox, the second one is the navigation window and the third one is the work panel and there is also a main window of the application.
Installation
The installation of GIMP is very easy and the latest installers for the supported operating system platforms are available on the official website of GIMP. A link to the official website of GIMP is provided below.
Official Website: Official website of GIMP
Blender 3D Creation Suite
Blender 3D Creation Suite is free 3D modeling software. At the same time it is an open-source 3D Creation Suit. Moreover, the operating systems supported by Blender are Linux, MacOS, and Microsoft Windows. Also, Blender is the best freely available alternative to paid professional modeling tools.
Modeling, Texturing and Animation
In addition to above, it is modeling, texturing, animation, and rendering application tool.  Moreover, Blender has a large community of artists, teachers, and supporters behind its continuous development and updates. It is one of the best 3D modeling and sculpting toolsets. 
Many media professionals and artists use Blender. Although, Blender software incorporates many features. It is important to note that these features are much like the high-end modeling software tools. These tools are used to create 3D visualizations and stills.
State of The Art Rendering Engine
Additionally its new and state-of-the-art rendering engine, Cycles gives ultra-realistic rendering. Nevertheless, Blender has an extensive array of modeling tools that enables it to create and transform as well as editing of models in no time.
Blender is capable of transforming a model into a posable character in a simple way. Complex walk-cycles and keyframing is made simple in Blender. Blender allows artists to make their still characters into stunning animations.
Feel the glee of carving organic subjects using the built-in feature set of Blender. Unwrap the mesh inside Blender easily in no time, and use image appearance or paint directly onto the model.
Blender has a full-fledged compositor built in it. Therefore there is no need for exporting to third-party tools. We do not need to leave the program to achieve this. If we need a fire, full-on destruction, crumbling building, smoke, rain, fluid, the Blender application provides great-looking results.
Complete Gaming Engine
A complete gaming engine is included in Blender. This allows us to create a full-featured 3d game right inside it.
Now it also includes a production-ready camera and object tracking capabilities. This allows us to import raw movie footage, mask the areas, track movie footage and view the camera movements live in our 3-dimensional scene. now we do not need to switch between many programs.
Large Community of Supporters
A large community of supporters and developers of Blender makes it possible that it is available with an extensive array of extensions that we can turn on or off easily with a click of the mouse.
Blender has a built-in Video Editor. This Video Editor makes it possible to perform fundamental operations like splicing and video cuts, along with more complex procedures like video masking, etc.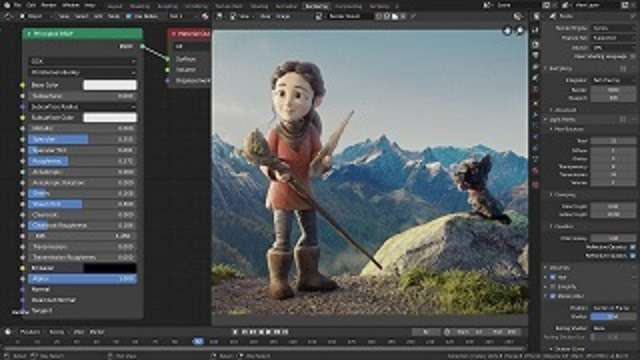 Installation
Installation of Blender is easy and manuals and tutorials are also available on the official website of Blender.
The Official website of Blender
Official Website: Click here for the official website of Blender
Audacity Multimedia Editor
Introduction
Audacity is perhaps the best Multimedia Editor for beginning a podcast or recording of music. Moreover, it is a tool to assemble and convert audio samples. Also, it is one of the most powerful, free, open-source audio editor. Audacity works effortlessly with up to 32-bit/384kHz audio samples. Additionally, it is perfect with built-in dithering.
Supports all OS Platforms
Furthermore, the supported operating system platforms for Audacity are Windows, macOS, and Linux. The system requirements for Audacity is minimal. To start with Audacity, just drag a sound file that has to edited into the main window or just click the record button to start recording from computer's built-in microphone or attached audio interface.
The Audacity tool lets use import, mix, and combine audio tracks whether stereo, mono, or even multi-tracked recordings and provide the output as one.
Flexible Editing
Audacity supports flexible editing down to the sample level as well as spectrogram and spectral views for analyzing frequency response
While editing we get unlimited undo and redo. Editing with Audacity is always destructive. Therefor it is not a proper alternative to digital audio workstation like the Avid Pro Tools and other similar tools.
We can swiftly select the accessible audio sources in the drop-down menu below the sound level meters on top. Audacity permits us to set timer to start recording after a small interval. Audacity can also record a sound at a certain threshold. If the recording starts early, we can easily edit the offending part later. The meters distinctly display clipping and are easily visible from across the room.
Recording Features
Audacity enables us record in 16-bit and 24-bit audio formats. Audacity's best feature is that it can very easily convert and combine any sounds format we drag into its window, regardless of any sample rate and formats. Whereas while editing, we can cut and paste, duplicate and delete audio formats or we can arrange multiple audio clips on one track. The envelope tool in Audacity enables us to add custom fades as well.
Audacity provides a huge number of basic effects. Preset and EQ curves for example AM Radio, Telephone etc. are just a click away, with instantaneous preview in the dialog box; there is also intuitive Bass and Treble functions as well as high / low pass filters available. An easy to use compressor, a limiter, a phaser, reverb and wah-wah effects are also part of the options. Reversing audio or curtailing silence is just a click away. The Auto-Duck feature enables us to add voice-overs on a podcast or radio track. The best of all, Audacity is capable of batch processing by using its chains of commands. The best example of this is, we can tune up a sequence of sound effects or stabs all at a time without having to perform the same job again and again.
New Features
In the Version 2.3 of Audacity some important features are added. Some of these are punch-in recording, a drag-and-drop play head, resizable volume and speed toolbars. The Audacity developer team continues to work regularly removing bugs and enhancing the quality, adding new features in new releases.
As we have seen earlier all edits in Audacity are destructive, which is its main limitation and the reason we may finally want to change to something else, like Apple Logic Pro X, Adobe Audition or Ableton Live. While Audacity lets us edit audio in every ways, the edits in Audacity can't be undone or modified later unless we step through the Undo history and lose all the work we had done in between. An easy to use, built-in mixer lets us get the relative levels and stereo position correctly.
We can import and export WAV, AIFF, AU, FLAC, and Ogg Vorbis files in Audacity. We can now import and export MP3s natively, the LAME MP3 encoder is now bundled with Audacity. The FFmpeg library lets us export AC3, AAC, and WMA files in Audacity. It also supports third-party VSTs and Audio Unit effect plug-ins.
Conclusion
In the end we can summarize Audacity as a capable editor that gives us much power without spending a penny.
The detailed documentation and manual can be found on the official website of Audacity.
Official Website: Link to Official Website of Audacity
Ardour Multimedia Editor
Ardour is an open source and free multimedia editor. The supported operating systems platforms for Ardour are Linux, MacOS and Microsoft Windows.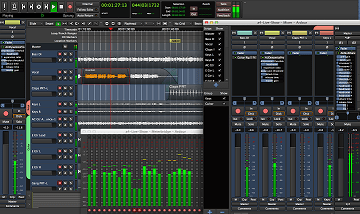 Usage And Supported Functions
Ardour is used for professionally recording, editing and mixing of audio file. Ardour Multimedia Editor supports Cut, move, stretch, copy, paste and, delete functions. It also supports align, trim, crossfade, rename, snapshot, zoom, transpose, quantize, swing, drag and drop functions. It supports all the above functions with unlimited undo and redo options. Ardour Multimedia Editor supports all the above functions in the a single window.
Ardour Multimedia Editor is a fully unlimited audio recording tool. Because the Ardour software itself is a quasi-unlimited capability. This implies that Ardour can do multitracking on top of any existing audio file with audio effects. Such as latency compensation, along with providing extensive monitoring functions or add on plug-in effects to the signal along with recording in real-time.
While working with Ardour we do not face any difficulties to monitor with recording and even when playing back simultaneously. This is an important issue while recording directly on a laptop or computer through a sound card.
It has unlimited number of tracks and buses via anything to anywhere routing system. Therefore all the gain, panning and plug-in frameworks can all be automated. Editing in Ardour permits for all the necessary functions. For example layering, moving, trimming, splitting, time-stretching and cross-fading recordings etc.
It has unlimited undo and redo and a snapshot feature for saving the present state of a session to a file for later reference. The result of Ardour can be mastered or exported from inside the Ardour to almost all the professional and broadcast audio standard formats.
Summing Up
Ardour Multimedia Editor is available for download on its Official Website in English for Microsoft Windows, MacOS and Linux.
Link to the Official Website of Ardour
Official Website: Link to Official Website of Ardour
Pitivi Multimedia Editor
Introduction
In this article we will see the highlights of Pitivi multimedia editor an introduction and its installation procedure. The Pitivi Multimedia editor is open-source and free software. Not only it is the simple and easy-to-use quality video editor but also it is one of the most popular video editors. Moreover, this multimedia editor installer is exclusively for the Linux desktop system. Also, it supports numerous animated effects, filters, and transitions.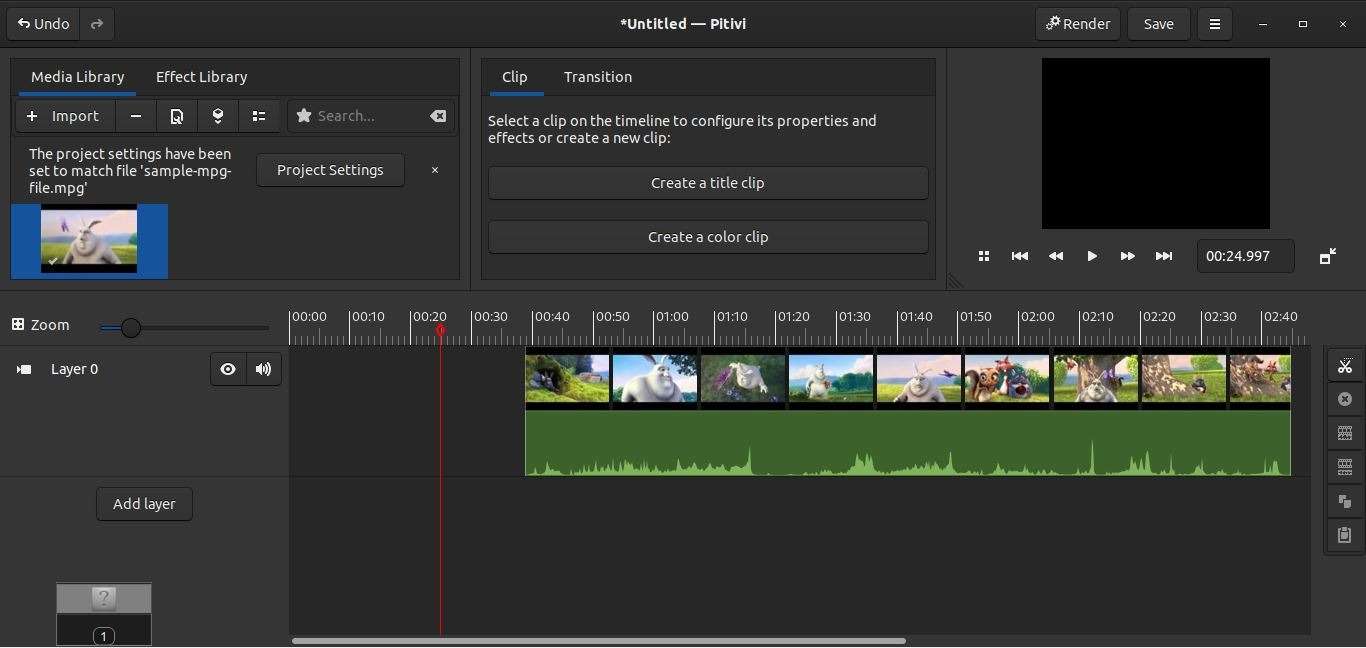 Versatile and Robust
In addition to above this editor is versatile and robust and supports a framerate-independent time-line. Not only it has accurate precision and nice-looking audio waveforms but the special features of Pitivi are also multi-lingual and easy to master upon.
In addition to above, a new plugin system is added in its latest release to extend its functionality. Its Other important characteristics include a simple Ken-Burns effect and composition guidelines in the Viewer.
Special Highlights
Following are the other special highlights of Pitivi Multimedia Editor
Restructured new media library.

Newly added keyboard-shortcuts.

More streamlined rendering dialogue user-interface.

Much easier sequencing for video clips.

The ability to mute or hide whole layers.

It supports nested timelines and timeline markers.

Support for viewer size snapping at 50% when resized.

Support for solid color clips.
How to install Pitivi multimedia editor
This Editor can be installed through the Flathub repository on Ubuntu, Debian, Linux Mint, and other similar Linux Distributions.
First install Flatpak in the system. For this, open the terminal window and type the below-given command line into the terminal to install Flatpak.
sudo apt install flatpak
Then type below-given command line to add the Flathub repository in the Linux command terminal
flatpak remote-add --if-not-exists flathub https://flathub.org/repo/flathub.flatpakrepo
To finally install the Pitivi Video Editor, open the Linux command window and  type the below-given command line in the window
flatpak install flathub org.pitivi.Pitivi
To uninstall the Pitivi Video Editor use the below-given command line in the terminal windows
flatpak uninstall org.pitivi.Pitivi
Official Website: Pitivi Multimedia Editor Website